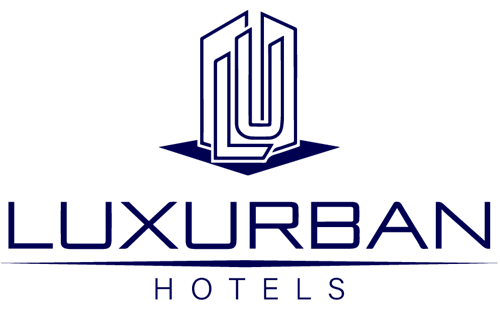 LuxUrban Hotels Inc. (NASDAQ:LUXH – Get Rating) Director Leonard Toboroff purchased 5,000 shares of the stock in a transaction that occurred on Monday, May 22nd. The shares were acquired at an average cost of $3.60 per share, with a total value of $18,000.00. Following the completion of the transaction, the director now owns 442,500 shares in the company, valued at $1,593,000. The transaction was disclosed in a legal filing with the SEC, which is available at this hyperlink.
Leonard Toboroff also recently made the following trade(s):
On Wednesday, May 24th, Leonard Toboroff purchased 5,000 shares of LuxUrban Hotels stock. The stock was purchased at an average price of $3.54 per share, for a total transaction of $17,700.00.
LuxUrban Hotels Trading Down 2.5 %
LUXH opened at $3.48 on Friday. LuxUrban Hotels Inc. has a 12-month low of $1.24 and a 12-month high of $5.00. The company has a debt-to-equity ratio of 0.36, a current ratio of 0.43 and a quick ratio of 0.43. The company's 50 day moving average is $2.88 and its 200 day moving average is $2.26.
LuxUrban Hotels (
NASDAQ:LUXH
–
Get Rating
) last posted its quarterly earnings data on Monday, March 27th. The company reported ($0.34) EPS for the quarter. LuxUrban Hotels had a negative return on equity of 80.87% and a negative net margin of 23.62%. The company had revenue of $12.95 million during the quarter.
Institutional Trading of LuxUrban Hotels
A hedge fund recently bought a new stake in LuxUrban Hotels stock. Ancora Advisors LLC acquired a new stake in shares of LuxUrban Hotels Inc. (NASDAQ:LUXH – Get Rating) in the first quarter, according to its most recent filing with the Securities and Exchange Commission. The fund acquired 126,071 shares of the company's stock, valued at approximately $347,000. Ancora Advisors LLC owned 0.39% of LuxUrban Hotels at the end of the most recent quarter.
Wall Street Analyst Weigh In
A number of equities research analysts have weighed in on the stock. Craig Hallum started coverage on shares of LuxUrban Hotels in a research note on Monday, April 10th. They set a "buy" rating and a $10.00 target price for the company. Maxim Group upped their price objective on LuxUrban Hotels from $6.00 to $7.00 and gave the company a "buy" rating in a research report on Wednesday, March 29th.
LuxUrban Hotels Company Profile
CorpHousing Group Inc acquires and manages a portfolio of short-term rental properties in metropolitan cities in the United States. The company operates properties by leveraging technology to identify, acquire, manage, and market properties to business and vacation travelers under the consumer brand, LuxUrban.
Recommended Stories
Receive News & Ratings for LuxUrban Hotels Daily - Enter your email address below to receive a concise daily summary of the latest news and analysts' ratings for LuxUrban Hotels and related companies with MarketBeat.com's FREE daily email newsletter.