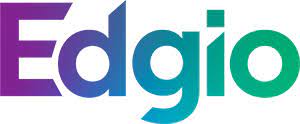 Edgio (NASDAQ:EGIO – Get Free Report) released its earnings results on Wednesday. The company reported ($0.07) earnings per share (EPS) for the quarter, meeting analysts' consensus estimates of ($0.07), MarketWatch Earnings reports. The business had revenue of $97.04 million for the quarter, compared to analyst estimates of $96.44 million. Edgio had a negative return on equity of 42.85% and a negative net margin of 35.10%.
Edgio Price Performance
EGIO stock opened at $0.59 on Friday. The company has a debt-to-equity ratio of 0.78, a quick ratio of 0.94 and a current ratio of 0.94. The stock's 50 day moving average is $0.80 and its two-hundred day moving average is $0.71. Edgio has a 52-week low of $0.45 and a 52-week high of $1.79.
Institutional Inflows and Outflows
Several hedge funds have recently added to or reduced their stakes in the stock. Geode Capital Management LLC acquired a new stake in Edgio during the fourth quarter valued at approximately $2,807,000. Dimensional Fund Advisors LP acquired a new stake in shares of Edgio during the 4th quarter valued at approximately $2,688,000. Putnam Investments LLC bought a new position in Edgio during the fourth quarter worth $1,591,000. Deutsche Bank AG acquired a new position in Edgio in the fourth quarter worth $1,299,000. Finally, Needham Investment Management LLC bought a new stake in Edgio during the fourth quarter valued at $791,000. 23.16% of the stock is owned by institutional investors and hedge funds.
Wall Street Analysts Forecast Growth
EGIO has been the subject of several recent analyst reports. DA Davidson restated a "neutral" rating and issued a $0.75 target price on shares of Edgio in a research note on Wednesday, August 16th. Lake Street Capital lowered their price objective on Edgio from $2.00 to $1.50 and set a "buy" rating on the stock in a report on Thursday, July 20th.
Get Our Latest Report on Edgio
Edgio Company Profile
Edgio, Inc provides edge-enabled software solutions in the Americas, Europe, the Middle East, Africa, and the Asia Pacific. The company operates private global networks with distributed computing resources and extensive connectivity to last-mile broadband network providers; offers live and on-demand video delivery services; and provides platform, media, and application solutions.
Read More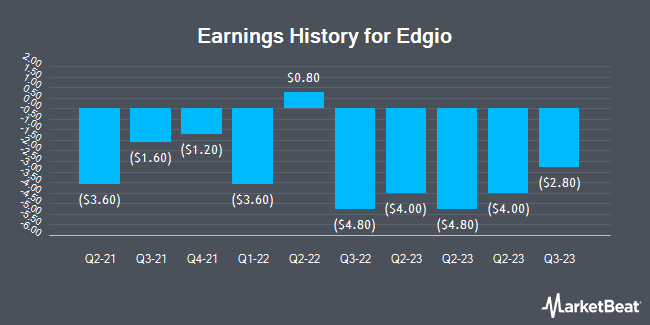 Receive News & Ratings for Edgio Daily - Enter your email address below to receive a concise daily summary of the latest news and analysts' ratings for Edgio and related companies with MarketBeat.com's FREE daily email newsletter.