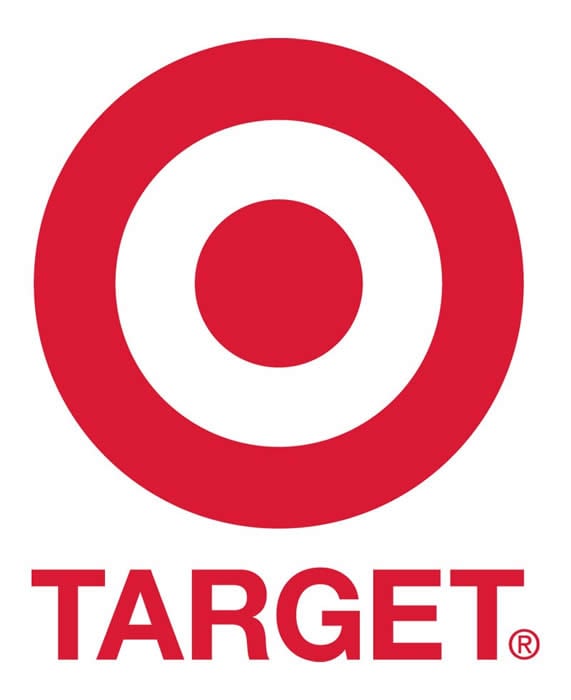 Target (NYSE:TGT – Get Free Report) announced its quarterly earnings results on Wednesday. The retailer reported $2.10 earnings per share for the quarter, topping analysts' consensus estimates of $1.48 by $0.62, MarketWatch Earnings reports. The company had revenue of $25 billion during the quarter, compared to analysts' expectations of $25.28 billion. Target had a return on equity of 30.69% and a net margin of 3.40%. The business's quarterly revenue was down 4.3% compared to the same quarter last year. During the same quarter in the previous year, the firm earned $1.54 earnings per share. Target updated its Q4 2023 guidance to $1.90-$2.60 EPS and its Q4 guidance to $1.90-2.60 EPS.
Target Stock Performance
Shares of NYSE:TGT opened at $129.94 on Friday. The stock has a market capitalization of $59.98 billion, a price-to-earnings ratio of 16.57, a price-to-earnings-growth ratio of 1.45 and a beta of 1.04. The business's fifty day moving average price is $112.67 and its two-hundred day moving average price is $127.73. Target has a fifty-two week low of $102.93 and a fifty-two week high of $181.70. The company has a debt-to-equity ratio of 1.19, a current ratio of 0.86 and a quick ratio of 0.18.
Target Dividend Announcement
The business also recently announced a quarterly dividend, which will be paid on Sunday, December 10th. Investors of record on Wednesday, November 15th will be given a dividend of $1.10 per share. The ex-dividend date of this dividend is Tuesday, November 14th. This represents a $4.40 annualized dividend and a dividend yield of 3.39%. Target's dividend payout ratio (DPR) is presently 56.12%.
Analyst Ratings Changes
A number of equities research analysts have issued reports on TGT shares. HSBC started coverage on Target in a research report on Friday, September 22nd. They set a "hold" rating and a $140.00 target price for the company. Raymond James downgraded shares of Target from a "strong-buy" rating to a "market perform" rating in a report on Wednesday, July 26th. Oppenheimer decreased their price target on shares of Target from $190.00 to $165.00 and set an "outperform" rating for the company in a report on Tuesday, August 1st. Truist Financial dropped their price objective on Target from $133.00 to $116.00 and set a "hold" rating on the stock in a research note on Thursday, October 5th. Finally, Stifel Nicolaus increased their target price on Target from $130.00 to $141.00 and gave the company a "hold" rating in a research note on Thursday. Seventeen research analysts have rated the stock with a hold rating and sixteen have assigned a buy rating to the stock. According to data from MarketBeat.com, the company currently has an average rating of "Hold" and an average price target of $156.16.
View Our Latest Analysis on TGT
Institutional Investors Weigh In On Target
Institutional investors and hedge funds have recently made changes to their positions in the company. First Capital Advisors Group LLC. bought a new position in Target during the 2nd quarter valued at about $31,000. Penserra Capital Management LLC acquired a new stake in shares of Target during the fourth quarter worth approximately $35,000. Coppell Advisory Solutions LLC bought a new position in shares of Target in the second quarter valued at approximately $52,000. Quarry LP raised its stake in shares of Target by 212.6% in the first quarter. Quarry LP now owns 347 shares of the retailer's stock valued at $57,000 after acquiring an additional 236 shares during the last quarter. Finally, Castleview Partners LLC acquired a new position in shares of Target in the 1st quarter worth approximately $64,000. Institutional investors and hedge funds own 78.33% of the company's stock.
Target Company Profile
Target Corporation operates as a general merchandise retailer in the United States. The company offers apparel for women, men, boys, girls, toddlers, and infants and newborns, as well as jewelry, accessories, and shoes; and beauty and personal care, baby gear, cleaning, paper products, and pet supplies.
Further Reading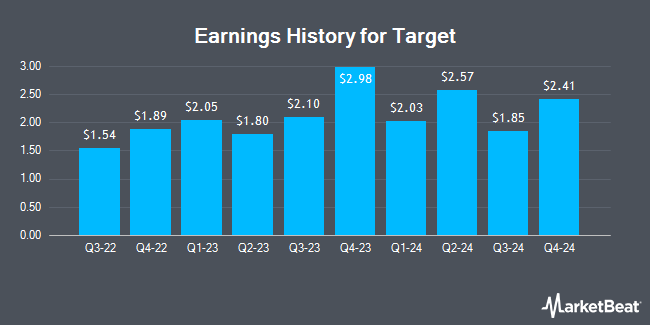 Receive News & Ratings for Target Daily - Enter your email address below to receive a concise daily summary of the latest news and analysts' ratings for Target and related companies with MarketBeat.com's FREE daily email newsletter.