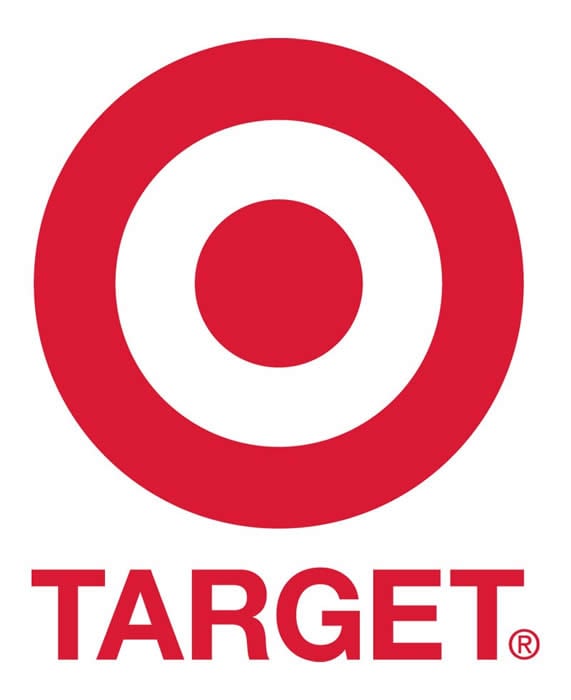 Target (NYSE:TGT – Get Free Report) released its quarterly earnings data on Wednesday. The retailer reported $2.10 earnings per share (EPS) for the quarter, topping the consensus estimate of $1.48 by $0.62, MarketWatch Earnings reports. The firm had revenue of $25 billion during the quarter, compared to analysts' expectations of $25.28 billion. Target had a net margin of 3.40% and a return on equity of 30.69%. Target's revenue was down 4.3% compared to the same quarter last year. During the same period last year, the business earned $1.54 earnings per share. Target updated its Q4 2023 guidance to $1.90-$2.60 EPS and its Q4 guidance to $1.90-2.60 EPS.
Target Trading Down 0.4 %
TGT opened at $129.94 on Friday. The company has a debt-to-equity ratio of 1.19, a quick ratio of 0.18 and a current ratio of 0.86. Target has a one year low of $102.93 and a one year high of $181.70. The company has a market cap of $59.98 billion, a P/E ratio of 16.57, a PEG ratio of 1.45 and a beta of 1.04. The business's 50-day simple moving average is $112.67 and its 200-day simple moving average is $127.73.
Target Announces Dividend
The firm also recently declared a quarterly dividend, which will be paid on Sunday, December 10th. Shareholders of record on Wednesday, November 15th will be issued a dividend of $1.10 per share. This represents a $4.40 dividend on an annualized basis and a yield of 3.39%. The ex-dividend date is Tuesday, November 14th. Target's dividend payout ratio (DPR) is 56.12%.
Institutional Investors Weigh In On Target
Several institutional investors have recently added to or reduced their stakes in TGT. First Capital Advisors Group LLC. acquired a new stake in Target during the second quarter worth approximately $31,000. Penserra Capital Management LLC acquired a new stake in Target during the 4th quarter worth $35,000. Coppell Advisory Solutions LLC purchased a new stake in Target in the second quarter valued at $52,000. Quarry LP boosted its stake in Target by 212.6% in the first quarter. Quarry LP now owns 347 shares of the retailer's stock valued at $57,000 after acquiring an additional 236 shares in the last quarter. Finally, Castleview Partners LLC purchased a new position in shares of Target during the first quarter worth about $64,000. Hedge funds and other institutional investors own 78.33% of the company's stock.
Analyst Upgrades and Downgrades
Several analysts have recently commented on TGT shares. Jefferies Financial Group reduced their price target on shares of Target from $165.00 to $135.00 and set a "buy" rating on the stock in a research report on Tuesday. BMO Capital Markets lifted their target price on Target from $120.00 to $130.00 and gave the company a "market perform" rating in a research report on Thursday. Royal Bank of Canada lowered their price target on Target from $161.00 to $157.00 and set an "outperform" rating for the company in a report on Thursday. TD Cowen lowered shares of Target from an "outperform" rating to a "market perform" rating and reduced their price objective for the company from $161.00 to $148.00 in a report on Thursday. Finally, JPMorgan Chase & Co. increased their target price on shares of Target from $113.00 to $125.00 and gave the stock a "neutral" rating in a research note on Thursday. Seventeen equities research analysts have rated the stock with a hold rating and sixteen have assigned a buy rating to the company's stock. According to data from MarketBeat, the company presently has an average rating of "Hold" and an average target price of $156.16.
Check Out Our Latest Analysis on Target
Target Company Profile
Target Corporation operates as a general merchandise retailer in the United States. The company offers apparel for women, men, boys, girls, toddlers, and infants and newborns, as well as jewelry, accessories, and shoes; and beauty and personal care, baby gear, cleaning, paper products, and pet supplies.
Featured Articles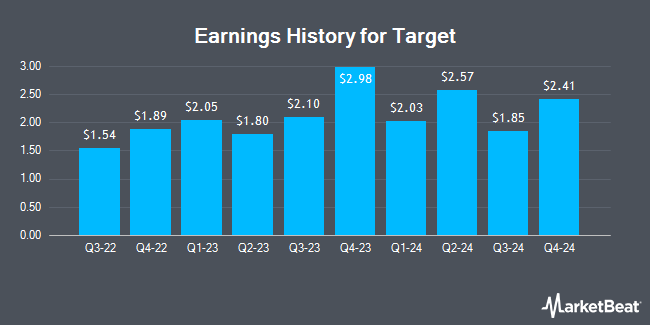 Receive News & Ratings for Target Daily - Enter your email address below to receive a concise daily summary of the latest news and analysts' ratings for Target and related companies with MarketBeat.com's FREE daily email newsletter.